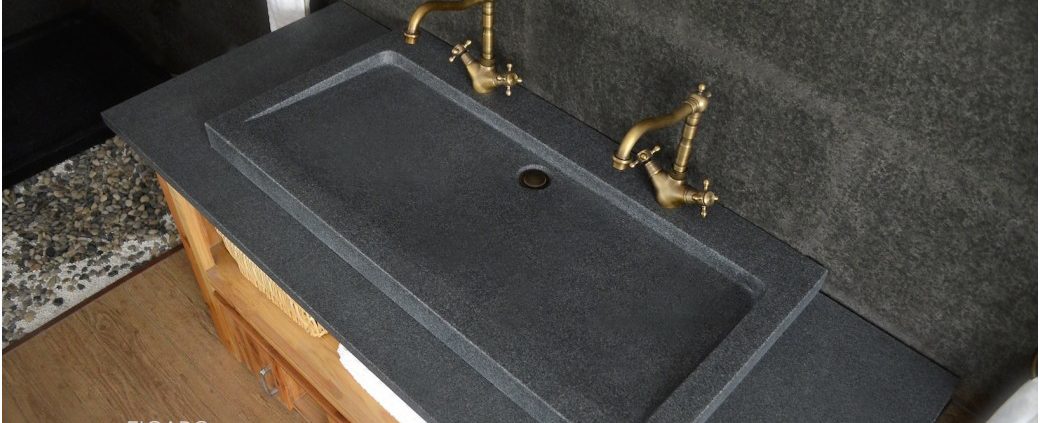 Remember the days when bathroom walls and floors were 4" x 4" ceramic tile? The color choices in builder homes were wild colors that were suited for Disneyland rather than your bathroom, and if you were custom building, the color and style choices were very limited.
Then we evolved to bigger tiles 6" x 6" to 6" x 8"on walls and maybe a 12x 12 inch tile on the floors, and 1 x 1 inch sheet tile shower floors that you could never keep the grout joints clean , there were just too many! More product , more color options, and styles. Things were a little better! Unless you had very deep pockets this was all there was. There was of course marble, but it was beyond the reach of most.
Well today is a whole new ball game, like a Chinese restaurant there are almost too many choices. Ceramic tile today can be 16 inch, 18 inch, and believe it or not I have seen some porcelain tile that is 24" x 48" .A lot of the popular look today is "The Stone Look" that is the tile is finished to imitate stone and then there is actual stone.
Marble, granite, travertine, onyx and limestone's are the choices we have now for upscale bathrooms. There are many different finishes available such as polished , honed , flamed , tumbled, or antiqued .The most popular being the travertines which are mostly "cross cut". Traditionally travertine marble (which is actually a limestone)was cut so that the linear vein was exposed on the surface , and then Italian quarries started cutting the block against the grain (cross cutting) which has a swirled vein look, this is the most popular look today .The biggest suppliers of travertine today are Italy, Turkey and Mexico.
Polished stone can scratch so you must treat it tenderly as far as sand on the floor.
Maybe that is why "honed", which is matte finish seems to be the dominant choice, it doesn't scratch very easy and if it does it is very easy to remove the scratches.
All stone needs to be maintained with a penetrating sealer , honed stone can be enhanced which brings out the deep colors and then a coat of penetrating sealer applied.
Many trim pieces are available such as char rail, bullnose, liners ,decorative bands and inserts.
Also available are stone vessel sinks that are made in different types of marble, travertine, onyx, limestone, and granite. These are traditionally mounted on top of the vanity.
Although many are sunken in the top with 2 or 3 inches showing above the vanity top Onyx vessel sinks are sometimes sunken or under mounted and lite up from underneath
With low voltage light strings that can be purchased at your neighborhood home supply center for $15.00. This is a very cool look for a show piece bathroom.
All in all there are many options for you today.
Remember to keep all stone maintained with sealer or if you have a ceramic tile, seal those grout joints!
Author: Anthony Ventura https://www.naturalstonesinksusa.com Has been in the marble and granite business for 25 years and has aquired an expertise for design and installation.
https://coacherconstruction.com/wp-content/uploads/2014/02/stone-sink.jpg
686
1041
Rebecca Coacher
https://coacherconstruction.com/wp-content/uploads/2016/07/Logo_main_web-01-300x138.png
Rebecca Coacher
2014-02-12 18:49:48
2016-08-03 14:18:27
Designing With The "Stone Look" in Today's Bathrooms