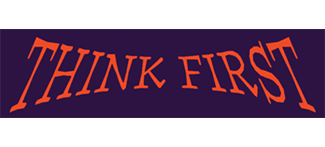 You have decided that it was time to transform your basement from just a storage place to a fabulous recreation room. Of course, you will need new furniture and probably an entertainment system. However, the basement flooring will be the most important thing to change first.
Why Is Changing Your Basement Flooring so Important? 
I'm sure you are wondering why changing your basement flooring is so important. No one really pays attention to it and it's just a floor after all. The thing is it is way more than just a basement floor. It is also the base of the house and the members of your family won't certainly want to spend time in a basement that has an unsafe floor.
The vast majority of homes have cement basement flooring. While it is true that this kind of floor has the big advantage of being easier to clean if the basement floods and of keeping the basement cooler during the summer months, there are also several other factors that you should take into consideration about cement flooring if you want to transform your basement into a recreation room.
Firstly, a cement flooring can be lumpy if not properly poured and this can lead people to trip. Moreover, a cement flooring not laid down properly will in time crack and you'll end up with rubble all over the place and cement dust, which can be a hazard if inhaled. If you are satisfied with the look and condition of your cement flooring, it is recommended to ask those who enter the recreation room to wear shoes or sneakers that are treaded.
Wooden basement flooring might pose another problem if the wood is not treated properly. Because basements are located below ground level, the moisture in the air can lead to mold in on the wooden basement flooring. It is therefore important to make sure that the wood has been treated properly beforehand.
Another reason why wooden floors are not the best idea for a recreation room is because it is a place of high traffic since people will be moving around a lot, and this can scuff the floors. Consequently, it would be preferable to install a carpet over the wooden basement flooring. To choose the best type of carpet, base your decision on the basement's atmosphere conditions.
As you can see, you have many different options when it comes to choosing, fixing or replacing your basement flooring. Be sure to contact a professional contractor that will be able to assess the original floor and give you an estimate.
Finally, a good basement flooring has to meet at least these three criteria: it should look good, withstand a lot of wear, and above all things, be safe.
About the Author: Find all the information you need about the different types of flooring at https://www.flooring-experts.com
https://coacherconstruction.com/wp-content/uploads/2016/08/think.gif
147
325
Rebecca Coacher
https://coacherconstruction.com/wp-content/uploads/2016/07/Logo_main_web-01-300x138.png
Rebecca Coacher
2016-08-28 05:55:17
2016-08-28 06:04:03
Basement Makeover: Think About The Basement Flooring First