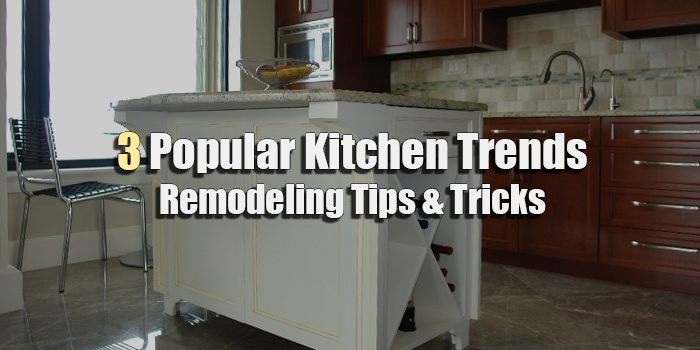 Kitchen remodeling is a rewarding , but stressful undertaking. The considerations that must be taken into account make it a daunting task. It must be planned ahead of time. From cabinets to drawers, the list is endless as to the extent of the though process. With careful planning ahead of time it can prove to be rewarding especially with the end result in mind as the work is in progress. Let's go over some tip to ensuring that the end is worth the work.
Planning
For any kitchen remodeling project to work, the planning is the not only necessary, it is paramount. Without this in your project ideas, it would be futile to consider doing this. Formulating a plan ensures that budgeting, organization, and focus remain the main things. We can all agree that we all work on a budget to ensure we do not put a dent in our pockets. Organization sets the plan in motion by creating a goal date to accomplish the goal and focus is the fuel that drives this plan into realization.
Materials
Though must be taken into the materials necessary to bring this plan into fruition. The cabinets, the drawers, sinks, flooring, appliances are the basic materials to consider. This is where the budget is helpful. With the budget already written out, unnecessary expenses become a no-no.
Execution
This is the part we all love to hate simply because of all the work that is involved, and trust me it is involving. It is always advisable to have at least 3-4 family members or friends working together on this. Again ensure that you do not have many people that are hardly working. Effective and productive is what you are looking for from your helpers. It would be easier to hire a professional, but for the sake of maintaining the budget, family and friends would work just as well.
Waiyaki Munyua – EzineArticles.com Expert Author
https://coacherconstruction.com/wp-content/uploads/2016/08/kitchen_remodel_tips.jpg
350
700
Rebecca Coacher
https://coacherconstruction.com/wp-content/uploads/2016/07/Logo_main_web-01-300x138.png
Rebecca Coacher
2016-08-27 13:00:26
2016-08-27 13:02:00
3 Kitchen Remodel Tips